NETZSCH confirm exhibiting attendance at the Power Electronics Expo UK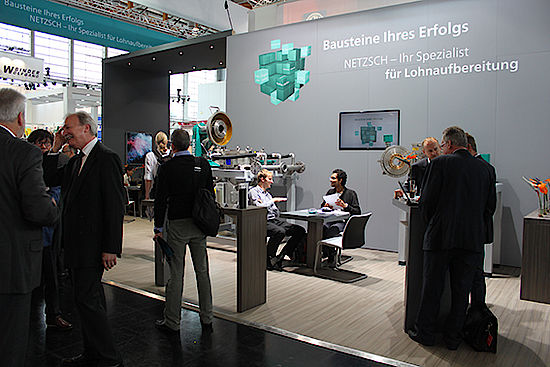 The Power Electronics Expo UK which runs March 15th 2018 at the International Centre, Telford is pleased to confirm NETZSCH has confirmed significant exhibiting attendance at the UK's first national event dedicated to the advancements in power electronics.
About NETZSCH – www.netzsch.com 
We are a mid-sized, family-owned German company engaging in the manufacture of machinery and instrumentation with worldwide production, sales, and service branches. Without losing view of our regional roots, we strive for global market penetration. Regionality and globality are not mutually exclusive terms in our world.
Our products and services are held in high regard by our customers. We view it as our foremost duty to uphold and cultivate this esteem.
Our employees are an important factor in our success and they are a veritable pool of knowledge and expertise. We encourage and nurture their professional growth in order to help master the dynamic challenges faced in our international competitive Arena®. This in turn enables us to provide our entire staff with stable and secure employment.
We are a reliable partner to our suppliers and strive to cultivate long-term collaborative relationships.
We are conscious of the responsibilities we bear for the regions in which we are active, as well as for our environment. We are dedicated to heeding the interests of the common good.
We abide by the respective laws across the world and avow ourselves to the practice of fair and just competition.
Our systematic, continuous improvement of our resources and processes ensures that the growing needs of our business partners, employees and social environment will continue to be met into the future.
Our primary objective is to increase the value of the company through fair, professional and trusting cooperative effort. It is our desire and intent to remain a family-owned enterprise down the road as well. We therefore place great importance on crisis resistance and on guarantees for the future.
We concentrate on the utilization and continued development of our core competencies in the three current business units of Analyzing & Testing, Grinding & Dispersing, and Pumps & Systems. We consciously spread our fields of activity in such a way as to minimize our market and business risk. It is possible that further business units may be established in the future if these fit into our strategic focus and meet our internal rate of return and value enhancement requirements. Any further business units would most likely originate as spin-off concepts from existing products in our present three business units.
Our markets are highly attractive and offer sufficient latitude for organic growth. We strive to be among the market leaders in our areas of business.
We place particularly high priority on our research and development activities. In cooperation with our customers and scientific institutions, we systematically improve and develop our technologies and applications. This allows us to expand into market niches and thereby create market potential for organic growth. Our selective acquisitions support the preservation and strengthening of our competitive advantages and core competencies.
The foundation for the continuing development of the Group is the "NETZSCH Culture" described here, which we endeavor to sustain and cultivate. It is the integrative force which makes lasting identification with the company possible. It unites the business units and their employees and fosters the establishment of synergies. It is our desire that this should mobilize individual performance and motivation as well as the integrity, team spirit and creativity of our employees. Our company culture is an essential success factor in achieving the objectives of the Group.