Advanced Propulsion Centre to present: Opportunities for the UK to become world leaders in establishing a supply chain for hybrid and electric vehicles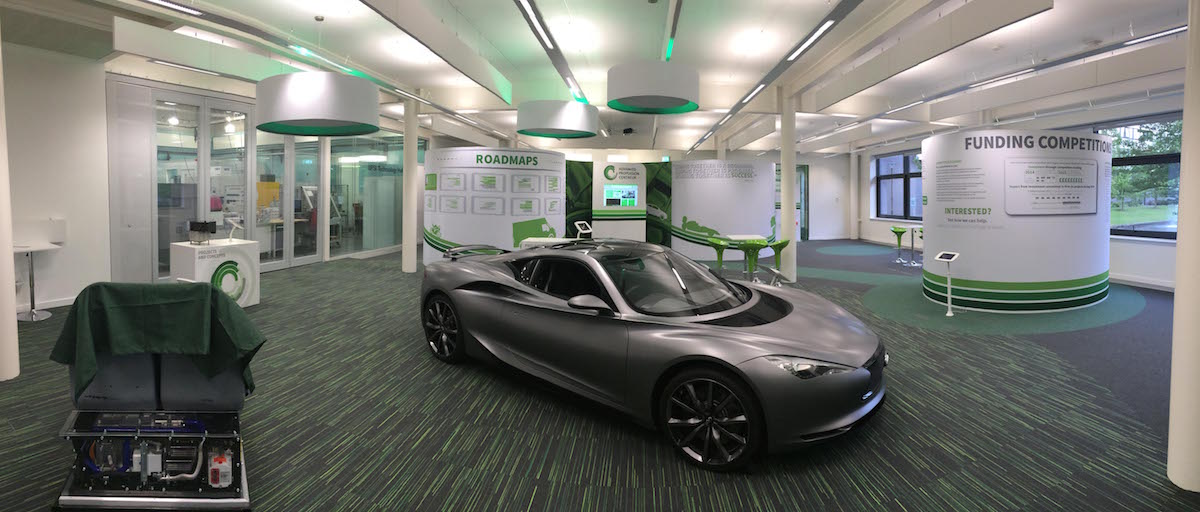 The Power Electronics Expo UK is pleased to confirm the Advanced Propulsion Centre will be both presenting and exhibiting at the event which runs 15th March 2018 – International Centre, Telford.
Presentation Abstract
With the recent announcement of the UK Government's plan to ban the sale of new petrol and diesel cars from 2040, the pressure for rapidly improving and developing battery technology is increasing. However, this also presents an opportunity for the UK to become world leaders in establishing a supply chain for hybrid and electric vehicles, specialising in; electric motors, power electronics and battery chemistry. The UK has a unique funding eco-system which allows for innovation during the research and development stage, though to commercialisation. This presentation will discuss the opportunities for technology developers to join the race to a low-emission future.
About Advanced Propulsion Centre – www.apcuk.co.uk
The role of the Advanced Propulsion Centre is to position the UK as a centre of excellence for low carbon propulsion development and production. The APC team brings together and supports those who have good ideas in the form of innovative technologies with those who can bring them to market as products.
The services provided by the APC will enable projects which will provide profitable growth and sustainable opportunities for the partners involved. Propulsion systems can represent up to 50% of the value of a vehicle, so the activities supported by the APC will make a significant contribution to the UK's economic prosperity, building a new capability in the UK supply base and creating a Propulsion Nation.
In this section you can explore how the APC was created in a unique partnership between industry and government, meet the APC team, see how it operates across the UK with a Hub and Spoke Structure, learn about the opportunities to access £1 billion in funding and read the FAQsincluding the reason for the design of the APC logo.